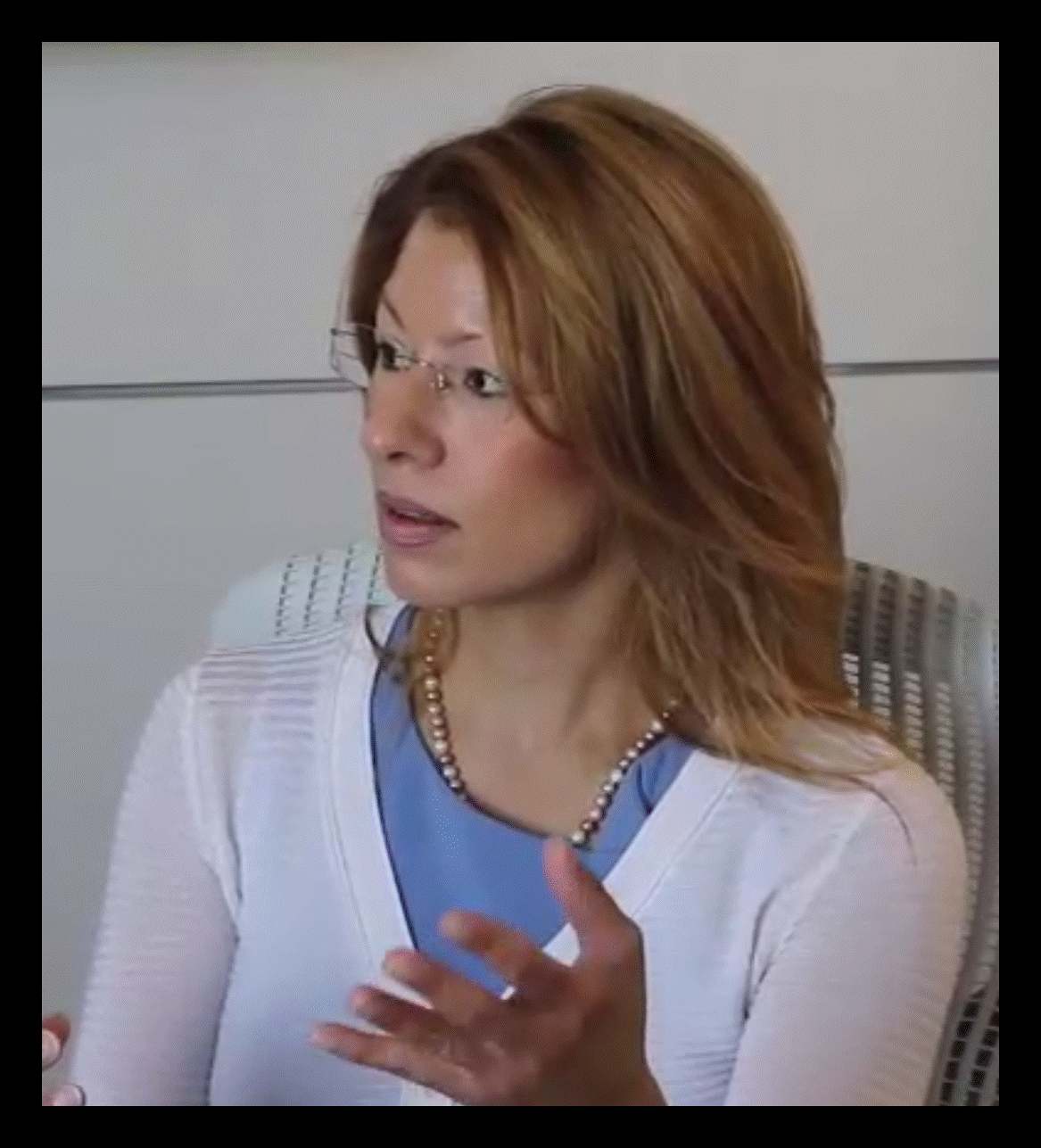 Dr. Milane's Approach
Dr. Milane is the 2021 recipient of the Bouvé College of Health Sciences Distinguished Educator Award for Graduate Teaching (Northeastern University).  Dr. Milane has also been recognized an an expert in online education and team based learning and has served as a peer faculty mentor, helping faculty transition to online teaching during the COVID-19 pandemic.  Dr. Milane enjoys teaching the Pharmaceutical Sciences Laboratory Course and the Concepts in Pharmaceutical Sciences Course that she designed as well as mentoring students in the research lab. Dr. Milane mainly teaches the MS/PhD students but also teaches the PharmD students and has taught in a medical school.  Dr. Milane believes in empowering through education and her teaching focus is on active learning.
Teaching Formats
Dr. Milane is a dynamic educator and capable of teaching through online content, didactic lecturing, mentoring, laboratory instruction, and team based sessions.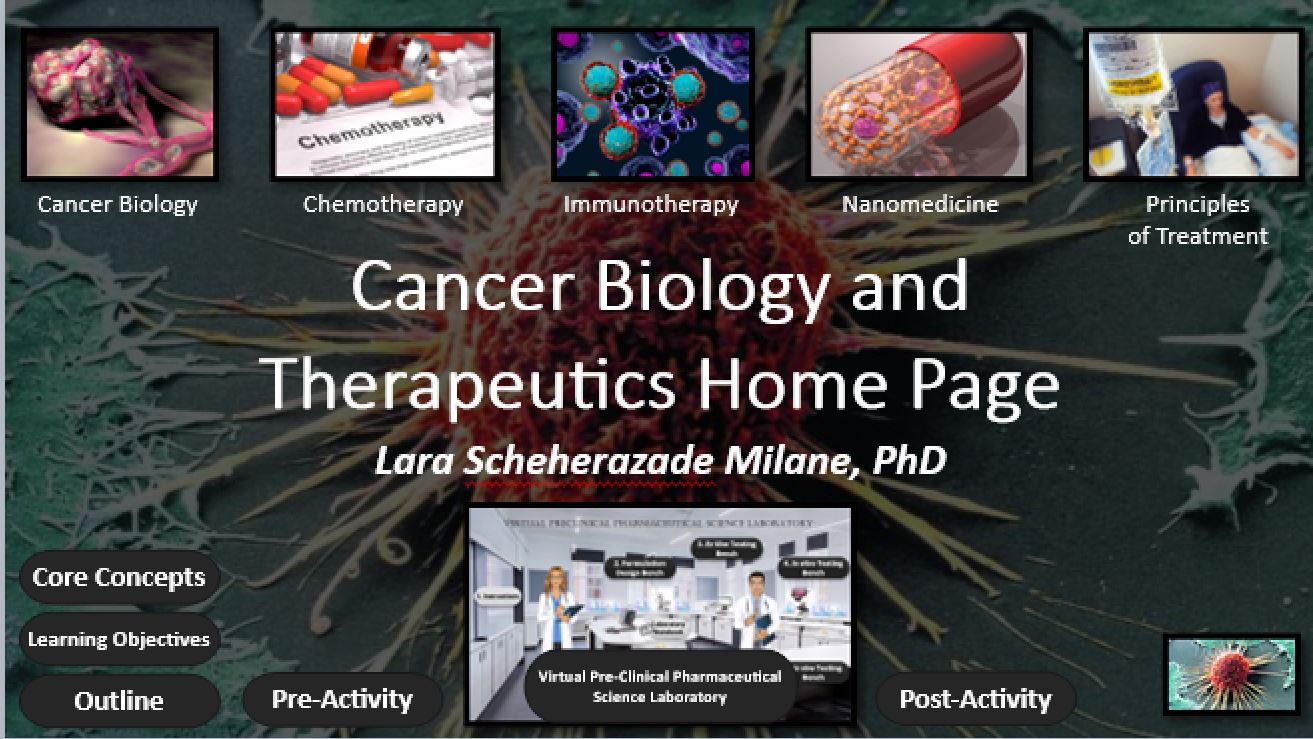 Online Courses and Modules
Dr. Milane has been recognized as an expert in online education.  She is fluent with Articulate's™ Storyline and Rise (and integration of the two).  Dr. Milane creates mobile friendly, interactive online courses with online laboratories and assessments.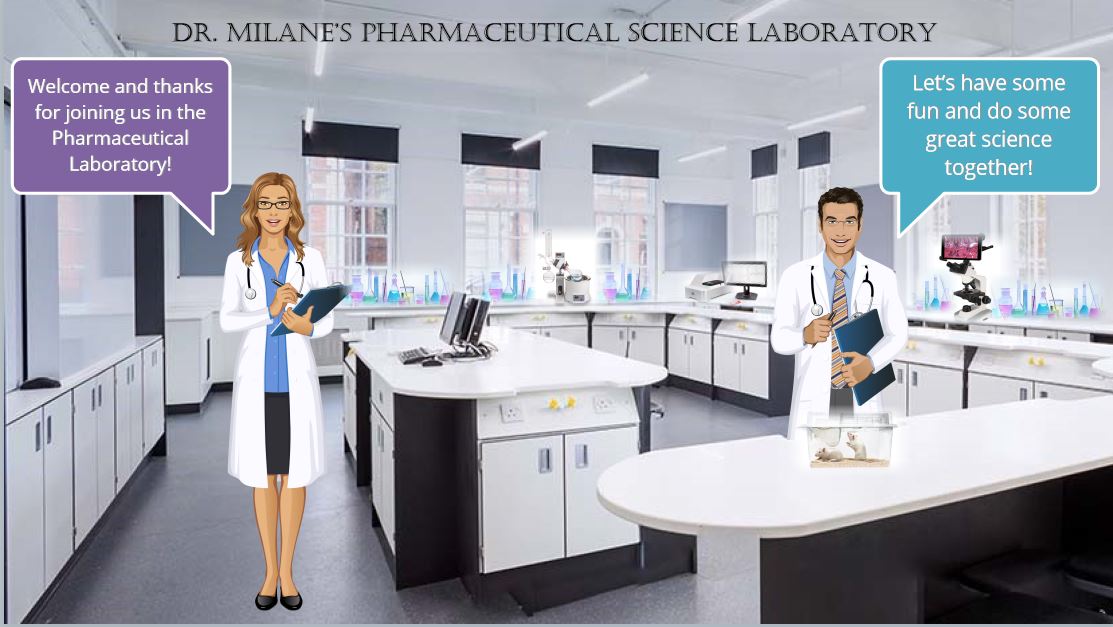 Mentoring and Laboratory instruction
Dr. Milane enjoys mentoring students in the research laboratory and instructing students in the Pharmaceutical Sciences Laboratory Course.  Dr. Milane trains her students to have fundamental laboratory skills, exceptional critical thinking and data analysis, scientific rigor in study design and execution, communication skills (oral and written), and promotes out of the box creative ideas.
TEAM BASED LEARNING SESSIONS AND DYNAMIC ACTIVE LEARNING EXPERIENCES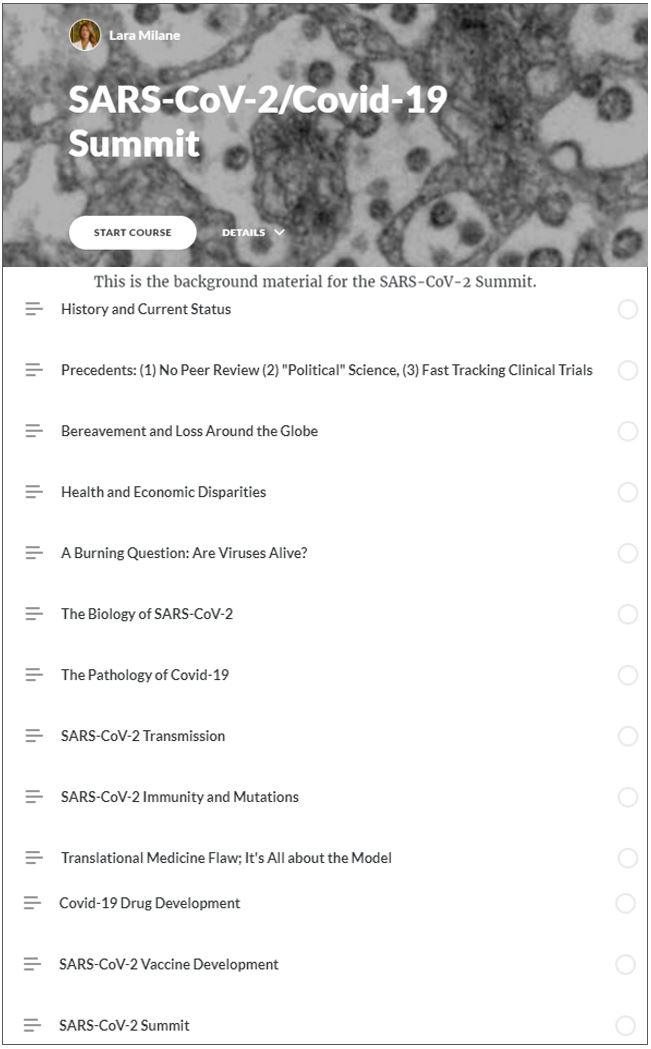 Dr. Milane has been recognized as an expert in team based learning (TBL) and she also also incorporates team work into other sessions.  During the COVID-19 pandemic Dr. Milane felt it was her responsibility to educate the MS and PhD students in her Concepts course about the science of SARS-CoV-2 and COVID-19 vaccine and drug development.  Dr. Milane designed a semester SARS-CoV-2 Summit activity for the 70 students in her online course (delivered via live Zoom).  To provide students with a solid scientific foundation, first she delivered a comprehensive lecture on SARS-CoV-2 science and the background on the vaccines and drugs in development.  The 70 students were divided into 14 Teams and each team represented an assigned country. Within each country students were assigned the role of either academic scientist, industrial scientist, politician, clinician, and investor. The goal of the summit was to develop solutions to four problems: (1) Improved strategy for mitigating the spread of SARS-CoV-2, (2) Development of treatments and vaccines, (3) Addressing health and economic disparities, and (4) Future pandemic preparedness.  Using Zoom breakout rooms, the students participated in multiple meetings with their own country, and with students sharing the same assigned profession, before the global summit where solutions were solidified.  The Summit activity was a huge success and very rewarding to the students who shared positive feedback about Dr. Milane and the activity.  Dr. Milane also designs classical TBL's that, by request, she has shared with other faculty at Northeastern.  These TBL's are centered on topics such as pulmonary drug delivery and multidrug resistant bacteria.
Connect
Dr. Milane is continually seeking to connect with other scientists and educators and enjoys productive research and teaching collaborations.